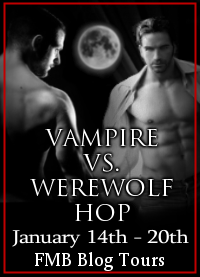 It's Week of the Werewolf here at my blog! Vampire vs. werewolf -- what's your favourite?
I'd never say no to a vamp
or
wolfy hero. I've loved vamps since Bram Stoker's Dracula (uh, not that I've been alive that long...I'm not an immortal bloodsucker myself, but that it was the first real vampire novel I read as a kid).
But werewolves beat vampires, hands down, for me. It's their wildness, their loss of control, the idea of ditching humanity and just running free in the forest for a night...I envy them. And I'm giving away a copy of my ebook, ALPHA MOUNTIE, to try to convince you, too.
Last year I heard that Ellora's Cave, publisher of romantic erotica, was taking submissions for a new series called Oh, Canada!. I had to write something. I'm Canadian and a total patriotic dork, to the point where my American friends mock me endlessly (they refer to my country as "America's Hat"...sigh. Does that make them "Canada's pants"?).
Brainstorming ideas, I decided to figure out my hero first. Who would be hot enough, strong enough, sexy enough to convince the world that Canadian men could bring it?
Mounties are sexy. right? The red uniform, so perfectly ironed, even the hat looking polished...imagine unbuttoning that uniform, tossing the hat to the floor, and what they're like in bed when that perfect exterior comes off.
I also knew I wanted my first book to be a paranormal, one of my favourite genres. As an outdoorsy girl, writing scenes in the woods always comes naturally, so...the werewolf was a clear choice. A werewolf Mountie; possibly my perfect man.
Want to win ALPHA MOUNTIE? Leave a comment, letting me know: Which do you like best, vamps or wolves, and why?
Also, stop by later in the tour for Week of the Werewolf: on Wednesday, see a list of my top 5 favourite werewolf novels of all time, and on Friday, a list of my favourite werewolf movies.